Align your smile INVISIBLY and AFFORDABLY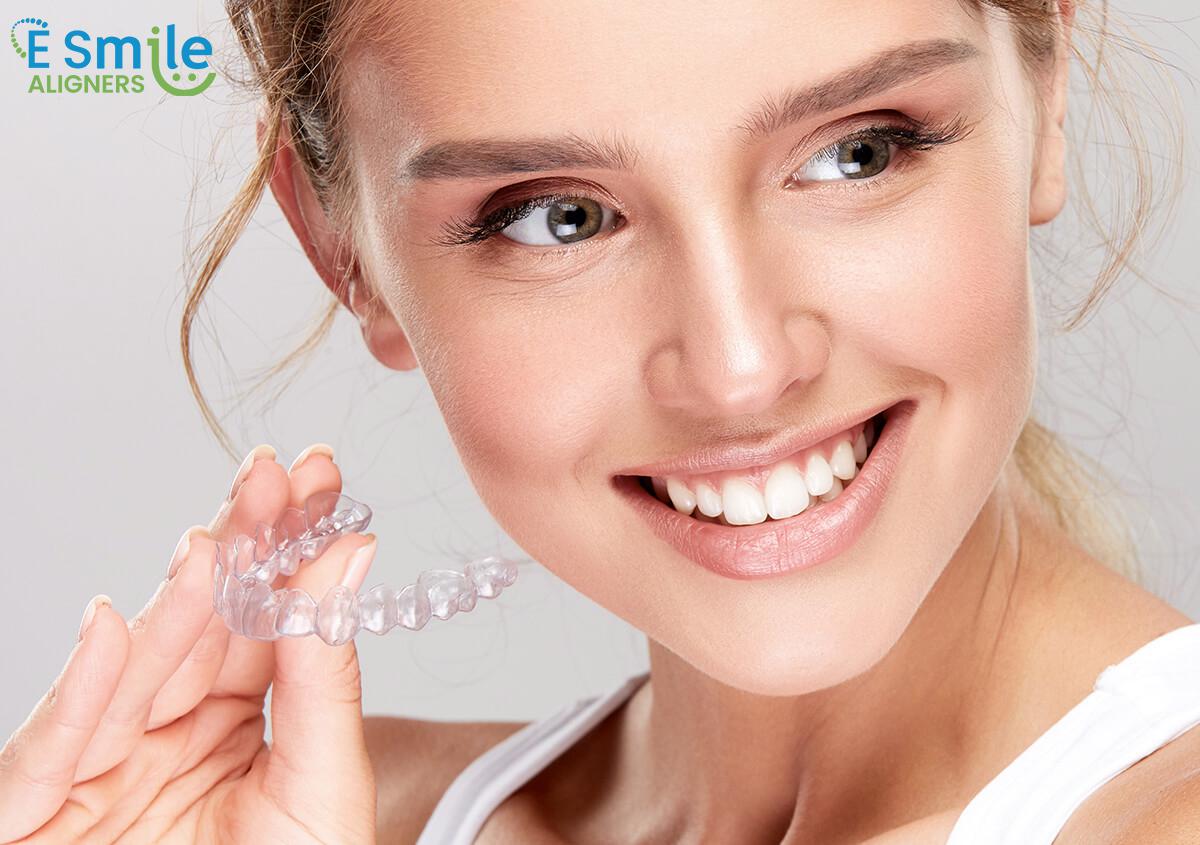 E smile aligners are our own in-house clear invisible aligner system. Utilizing our state-of-the-art 3D intra-oral scanner and 3D printer, we will make a fully customized orthodontic treatment uniquely for you. Dr. Gu's team are excited to tune up your smile quickly with this innovative treatment plan.
We will straighten your smile in as little as 6 months, without interrupting your look or your life. Treatment times with E Smile Aligners range anywhere from 6-24 months, depending on the number of aligners needed to achieve the desired result. The cost is competitive and is up to 75% less than the Invisalign treatment. It fits for the orthodontic patients of all ages. You can spend the least to make your first impression a bomb both in your career and life!
What are E smile Aligners biggest advantages?
Affordable and fast
Minimally invasive and virtually invisible
Easily removable for eating, drinking, and flossing
No emergency visits for broken wires
Comfortable to wear
What should I expect with E Smile Aligners?
At your consultation, we will take a 3D scan of your teeth
Our award-winning orthodontist Dr. Gu then design your custom treatment
After your clear aligners are created, we'll launch your treatment
Change your trays every 1-2 weeks until we reach your smile goal
Life is full of moments worth smiling about. Make sure it's a smile you love! If you've been thinking about improving your smile, even just a little bit, we are here to help you reach your smile goal with E smile Aligners!