Choosing the Right Orthodontist
Qualifications and Expertise
One of the primary factors to consider when choosing an orthodontist is their qualifications and expertise. It is crucial to select a professional who has undergone extensive training in orthodontics and holds the necessary certifications and licenses. Look for an orthodontist who is a member of reputable dental associations, as this demonstrates their commitment to upholding high standards of practice.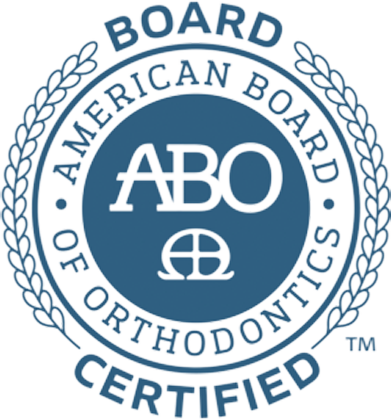 Dr. Jiafeng Gu is the orthodontic specialist in Align Beauty Orthodontics in Dublin, OH. He attended Fudan University in Shanghai, China for undergraduate study for medicine. Then he earned his Ph.D. degree in molecular biology from University of Southern California. After his residency, Dr. Gu passed rigorous board examinations, and became a Board Certified Orthodontist by the American Board of Orthodontics (ABO). According to ABO, of all the orthodontists, only about 1/3 are board certified.
Experience and Track Record
While qualifications are essential, experience plays a vital role in ensuring successful orthodontic treatment. Dr. Gu has encountered a variety of cases and can draw from his expertise to develop personalized treatment plans that cater to your specific needs. When researching potential orthodontists, consider their years of practice and inquire about their success rates.
At Align Beauty Orthodontics, we take pride in our extensive experience in orthodontics. Dr. Gu have successfully treated numerous patients, helping them achieve beautiful and healthy smiles. We have a proven track record of delivering exceptional results, and our patient testimonials speak to the quality of care we provide.
Range of Treatment Options
Orthodontic treatments have evolved significantly over the years, offering patients a wide range of options to address their specific dental issues. When selecting an orthodontist, it is crucial to find one who offers a diverse selection of treatment options to ensure that you receive the most suitable and effective treatment for your needs.
At Align Beauty Orthodontics, we provide a comprehensive range of orthodontic treatments, including traditional braces, clear aligners, and more. During your initial consultation, Dr. Gu will conduct a thorough assessment of your teeth and discuss the available treatment options with you. We believe in tailoring our approach to meet your individual requirements, ensuring optimal results and patient satisfaction.
Cutting-Edge Technology
Advancements in orthodontic technology have revolutionized the field, allowing for more precise diagnoses and improved treatment outcomes. When choosing an orthodontist, inquire about the technology and equipment they utilize in their practice. A reputable orthodontist will invest in state-of-the-art tools, like iTero® Digial Impression system, and techniques to enhance the efficiency and effectiveness of their treatments.
At Align Beauty Orthodontics, we stay at the forefront of orthodontic advancements, employing the latest technology to deliver exceptional care. From digital imaging and 3D modeling to computer-assisted treatment planning, we leverage cutting-edge tools to provide accurate diagnoses and deliver personalized treatment plans tailored to your unique needs.
Patient-Centered Approach
A positive and comfortable experience is crucial when undergoing orthodontic treatment. Look for an orthodontist who prioritizes patient care and adopts a compassionate and patient-centered approach. A reputable orthodontist will take the time to listen to your concerns, address any questions you may have, and ensure that you feel supported throughout your orthodontic journey.
Align Beauty Orthodontics and Dr. Gu are committed to providing a warm and welcoming environment for our patients. Our team takes the time to understand your goals and concerns, creating a personalized treatment plan that aligns with your needs and preferences. We believe in open communication, and we will guide you through every step of your orthodontic treatment, ensuring that you feel confident and informed throughout the process.
Convenient Location and Hours
Orthodontic treatment often requires regular visits to the orthodontist, making it essential to choose a clinic that is conveniently located and offers flexible appointment hours. Consider the proximity of the orthodontic clinic to your home, workplace, or school, as this will make attending appointments more convenient and hassle-free.
Align Beauty Orthodontics understands the importance of convenience, and we have strategically located our orthodontic office  in a central and easily accessible area close to ML "Red" Trabue Nature Reserve and Post Road in Dublin, Ohio. Additionally, we offer flexible appointment hours, including evenings and weekends, to accommodate your busy schedule without compromising on the quality of care.
Financial Considerations
Orthodontic treatment can represent a significant financial investment, so it is crucial to consider the financial aspect when choosing an orthodontist. Inquire about the clinic's accepted insurance plans, payment options, and whether they offer any financing solutions to help make your treatment more affordable.
We strive to make orthodontic treatment accessible to all patients. We accept various insurance plans and offer flexible payment options to suit your budget. Our knowledgeable financial team will work with you to explore available options and find a payment plan that best meets your needs.
Align Beauty Orthodontics - Best Orthodontist in Dublin, Ohio
Choosing the right orthodontist is a crucial step towards achieving a healthy and confident smile. By considering factors such as qualifications, experience, range of treatment options, technology, patient-centered approach, convenience, and financial considerations, Align Beauty Orthodontics can help you make an informed decision that aligns with your unique needs and goals.
Contact us today to schedule a consultation and take the first step towards the smile you've always wanted.